about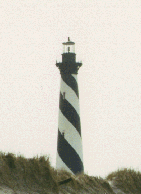 Make a fundamental difference to computer literacy and associated skills in our schools. We envisage this happening through the innovative adaptation of Minimally Invasive Education.
Dr. Sugata Mitra, Chief Scientist at NIIT, is credited with proposing and initiating the Hole-in-the-Wall programme. As early as 1982, he had been toying with the idea of unsupervised learning and computers. Finally, in 1999, he decided to test his ideas in the field. Link to PDF of Dr. Mitra's Hypothesis
Our Mentoring programme is based at Hole in the Wall on the Wild Coast of South Africa, and works with 5 schools in the area which are equipped with Linux based servers and 20 thin-client terminals each.
Volunteers will:
foster computer adoption in a nurturing environment where pupils can explore their software capabilities at their own pace
ensure that each pupil and teacher has an individual user and email account, and provide support: i.e. access to pupils own data and group shared resources (email and web-based applications)
develop and provide hands-on guidance with blogging topics such as Eco-School projects and facilitate inter-school communications (e.g. sharing cultural info with other 2'nd Language English schools.)

Computer Literacy is only in its infancy in rural African regions, and unfortunately teachers with adequate knowledge of the technology are few and far between. Volunteers can fill this gap and provide crucial support in basic computer orientation and adoption.

Our schools are understaffed and under resourced. Information technology combined with international volunteers to oversee existing computer labs can help offset this disadvantage.
Aims: The Volunteer project is in its first phase, and we require enthusiastic pioneer spirits to help lay the foundation for the project's long-term success. At present there are 5 schools which have had Linux based computer labs installed through donations (see www.wildcoast.co.za/ict4d/computers). Although the teachers have received basic training, they are over-stretched and under-resourced and not able to provide the students with access to the computers. And so, frankly, the labs are very under-utilized.
Prospective Volunteers please note: Linux experience is a bonus but not a prerequisite; as your support is required at application level. I.e. web browsing, email, word-processing, etc.
A WiFi network links the schools that are in line-of-sight, and provides shared access to the (Zithulele hospital's) 3G internet connection - which happened to be the only broadband service in the region at the time, and was, very serendipitously, nearby to the Hole in the Wall school. There is also a shared Edubuntu server with an offline Wikipedia and many other educational programs aimed at school pupils; as well as a configured mail server (Postfix), web server (Apache) with Moodle and Drupal platforms installed.
Volunteers on this initial phase will also be involved with creating system accounts and email addresses.
Our primary aim is to provide the schools with Volunteers who will act in a facilitative capacity in the computer labs, and nurture interest and skills through a "semi-structured" development programme:
Following the concept of "minimally invasive education" pioneered by Dr. Sugata Mitri with the "Hole in the Wall Project" (see www.holeinthewall.com) our aim is not to make computers a dull "rote" subject, but rather to provide a non-threatening multicultural environment where students can explore on their own while naturally learning and improving their ICT, keyboard, reading and English language skills. Volunteers will provide "hand-holding" support for email and blogging applications, promoting "Web2.0" collaboration between schools on their WESSA (Wildlife & Environment Society of South Africa) Eco-Schools projects*, and generally assist in identifying and promoting the use of interesting multimedia material and educational programs.
Mentor-Ring Volunteers will also identify gifted children and hopefully nurture long-term relationships.

Pre-primary classroom: Desparate need of love and resources...
Our schools also all need Libraries and Resource centers. Extra-curricular activity support and sport development is also sorely needed. We will strive to develop all these additional facets over time to provide our kids here with the best opportunities possible.
The Wild Coast's Hole in the Wall is, without a doubt, one of the most beautiful holiday destinations on our planet, and we are very privileged to host our Volunteers at the beautiful Kamnandi Cottages on Kelly Beach. Kamnandi means "Nice" in Xhosa! Make a meaningful contribution to 3'rd World education while having the time of your life! * Environmental Education. E.g. Marine and Coastal Ecosystems, Water and Sanitation, Vegetable gardens, Wetland Ecosystems, Invasive plants, etc.
Your Daily Schedule: It's envisaged that, per school, 2 Volunteers will run morning sessions, and 2 will run the afternoon sessions. The rest of the day is yours to enjoy as you please. In this first stage of the project we will be finalizing the Server links between the schools and developing the programme material based on the WWF/WESSA Eco-Schools; and you can expect to be involved in varied and interesting work. Project Costs: R4650.00 per month Including: Full board and lodging with 3 meals a day Weekly laundry service Minimum stay duration: one month. Please do note that the project will be closed during school holidays. Kindly contact us for more details.

Project Management The driving force behind the project is Jeff Brown, a networking and internet professional with over 20 years of commercial IT experience. He setup the first ISP in the Transkei - Wild Coast Internet (www.wildcoast.co.za) in 1997.
Jeff was born and raised in the Transkei, and is passionate about the environment, Open Source technology and social development. He is very privileged to call the Wild Coast home.