Mentor-Ring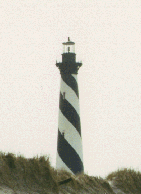 Make a fundamental difference to computer literacy and associated skills in our schools. We envisage this happening through the innovative adaptation of Minimally Invasive Education.
Dr. Sugata Mitra, Chief Scientist at NIIT, is credited with proposing and initiating the Hole-in-the-Wall programme. As early as 1982, he had been toying with the idea of unsupervised learning and computers. Finally, in 1999, he decided to test his ideas in the field. Link to PDF of Dr. Mitra's Hypothesis
Our Mentoring programme is based at Hole in the Wall on the Wild Coast of South Africa, and works with 5 schools in the area which are equipped with Linux based servers and 20 thin-client terminals each.
Volunteers will:
foster computer adoption in a nurturing environment where pupils can explore their software capabilities at their own pace
ensure that each pupil and teacher has an individual user and email account, and provide support: i.e. access to pupils own data and group shared resources (email and web-based applications)
develop and provide hands-on guidance with blogging topics such as Eco-School projects and facilitate inter-school communications (e.g. sharing cultural info with other 2'nd Language English schools.)

Computer Literacy is only in its infancy in rural African regions, and unfortunately teachers with adequate knowledge of the technology are few and far between. Volunteers can fill this gap and provide crucial support in basic computer orientation and adoption.

Our schools are understaffed and under resourced. Information technology combined with international volunteers to oversee existing computer labs can help offset this disadvantage.

Ideally volunteers should have some experience with - or at least have an open mind and be willing to learn about - Free / Open Source Software (F/OSS); as they will be exposed to Linux based servers running web and mail apps, as well as the more common productivity applications such as Open Office, AbiWord, etc.

It has been our experience that the computer rooms at the schools are not being utilized to a fraction of their potential. Volunteers will receive hands-on training in day-to-day operations, and be on-hand to provide, primarily, simple access to the computers, network and resources. It is hoped that a vibrant community of volunteers will contribute fresh ideas and ultimately ensure a successful outcome.

"School days are the unhappiest in the whole span of human existence. They are full of dull, unintelligible tasks, new and unpleasant ordinances, with brutal violations of common sense and common decency." H L Mencken